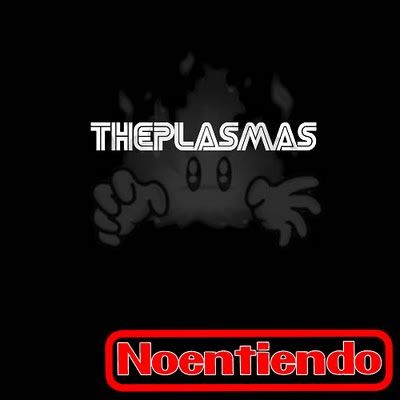 Kirby Gourmet Race - [2:58]

Contra (FEAT. DUANE) - [2:29]

Link In The First Dungeon - [2:04]

Mavericks Hunters - [9:01]

StarFox - [3:24]

X In The Fortress - [4:41]

Contra - [2:31]
Albun 'demo' de la banda chilena de Soundtrack metalizado,
ThePlasmas.
Realmente yo nunca fui una persona a la que le gustara escuchar OSTs de videojuegos en mi ordenador o MP3, ya conocía respecto a esta fusión entre 2 de mis mayores pasiones, la Música y los Videojuegos, y no fue hasta que conocí a ThePlasmas, cuando me dió por escuchar este tipo de música. Así que proqué no? decidí comenzar por los inicios de esta banda, escuchando Noentiendo.
Qué puedo decir? me dejó absolutamente perplejo, y más por temas como Killer Instinct, X In The Fortress y Super Mario.
Tal vez no sea tan bueno como el material actual de la banda, pero para mi, es y será el mejor que he escuchado por la simple razón de que todas las canciones son Midleys de los juegos mencionados.
Así de simple, si te gustan los videojuegos y el Metal en general, no puedes dejar pasar por ningún motivo la oportunidad de escuchar este album y apoyar a esta banda con bastante potencial.
http://www.myspace.com/theplasmasvgm
Link en los comentarios.